Background
The EEG background is normal. There may be focal (temporal-parietal) or diffuse slowing.
Interictal
High amplitude epileptiform activity is seen in the temporal-parietal regions (spikes, sharp waves, spike-and-wave or sharp-slow wave), these may be unilateral or bilateral (synchronous or asynchronous).
Activation
The EEG abnormality is markedly enhanced by sleep deprivation and in sleep. It is typical to see continuous bilateral spike-and-wave in slow sleep at some time in the course of the disease, but this is not a prerequisite for the diagnosis.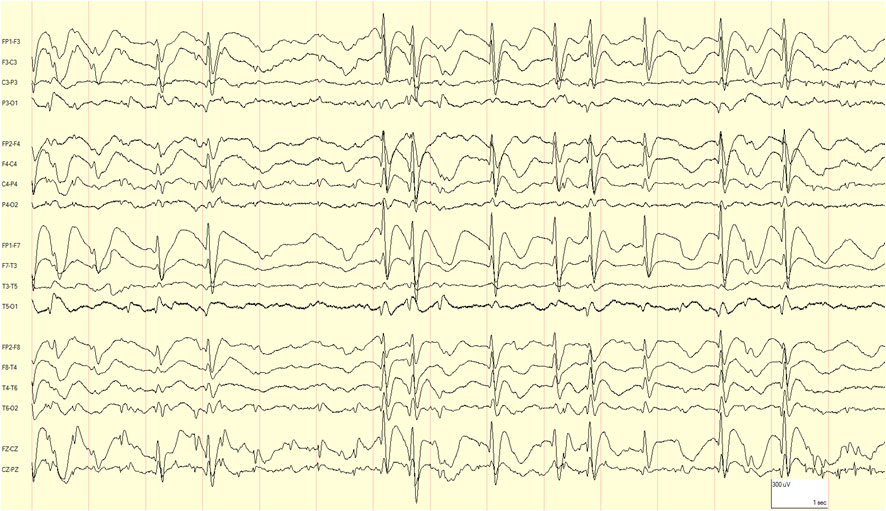 Example of continuous spike-and-wave during sleep.
Ictal
In focal seizures, focal ictal patterns in temporo-parietal regions may occur.