Background
The background EEG may be normal or there may be focal (e.g. frontal) or diffuse slowing.
Interictal
Almost continuous slow (typically 1.5-2Hz) spike-and-wave is seen in slow sleep and is seen diffusely, but may fragment and occur focally (typically frontally) or multifocally. Some authors provide percentages of slow wave sleep that must be occupied by continuous spike-and-wave e.g. >50% or >85%. Normal sleep architecture (vertex sharp waves, sleep spindles and K complexes) are difficult to distinguish. The abnormality abates in REM sleep and only rare bursts of diffuse spike-and-wave or focal (predominantly frontal) discharges occur. There may be focal predominance of fast rhythms.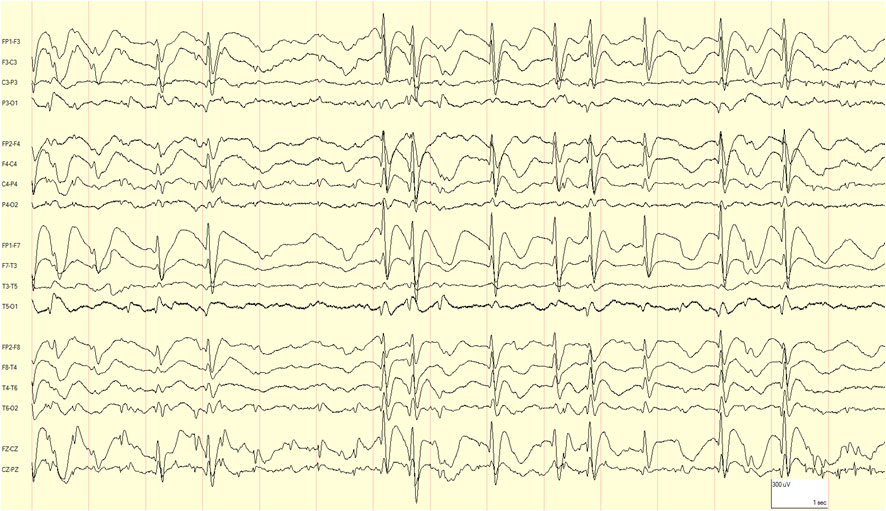 Example of continuous spike-and-wave during sleep.
CAUTION An overnight sleep EEG may be required, as continuous spike-and-wave may not be seen during brief periods of sleep.
Activation
The EEG is activated in slow wave sleep.
Ictal
Focal hemiclonic seizures are accompanied by focal ictal EEG discharges. Subclinical focal ictal discharges may be seen in sleep.